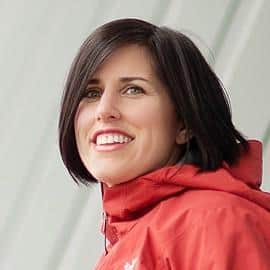 Dr. Amy Latimer-Cheung
Carron Lecture
613-533-6000
amy.latimer@queensu.ca
Biography
Dr. Amy Latimer-Cheung knows why she goes into work every day. "I hope to be able to make a difference in the lives of others," she says simply.
The overarching goal of Dr. Latimer-Cheung's research program is to increase physical activity participation among adults with a mobility impairment in an effort to minimize disability and maximize quality of life.  A mobility impairment is an condition that affects a person's ability to move including amputation, cerebral palsy, stroke, multiple sclerosis, and spinal cord injury.  The specific aims of her research include:
1. Developing physical activity guidelins for adults with mobility impairment.
2. Testing and disseminating persuasive messages and theory-based interventions promotion physical activity.
3. Investigaing able-bodied adults' stereotypes of physically active adults with a disability